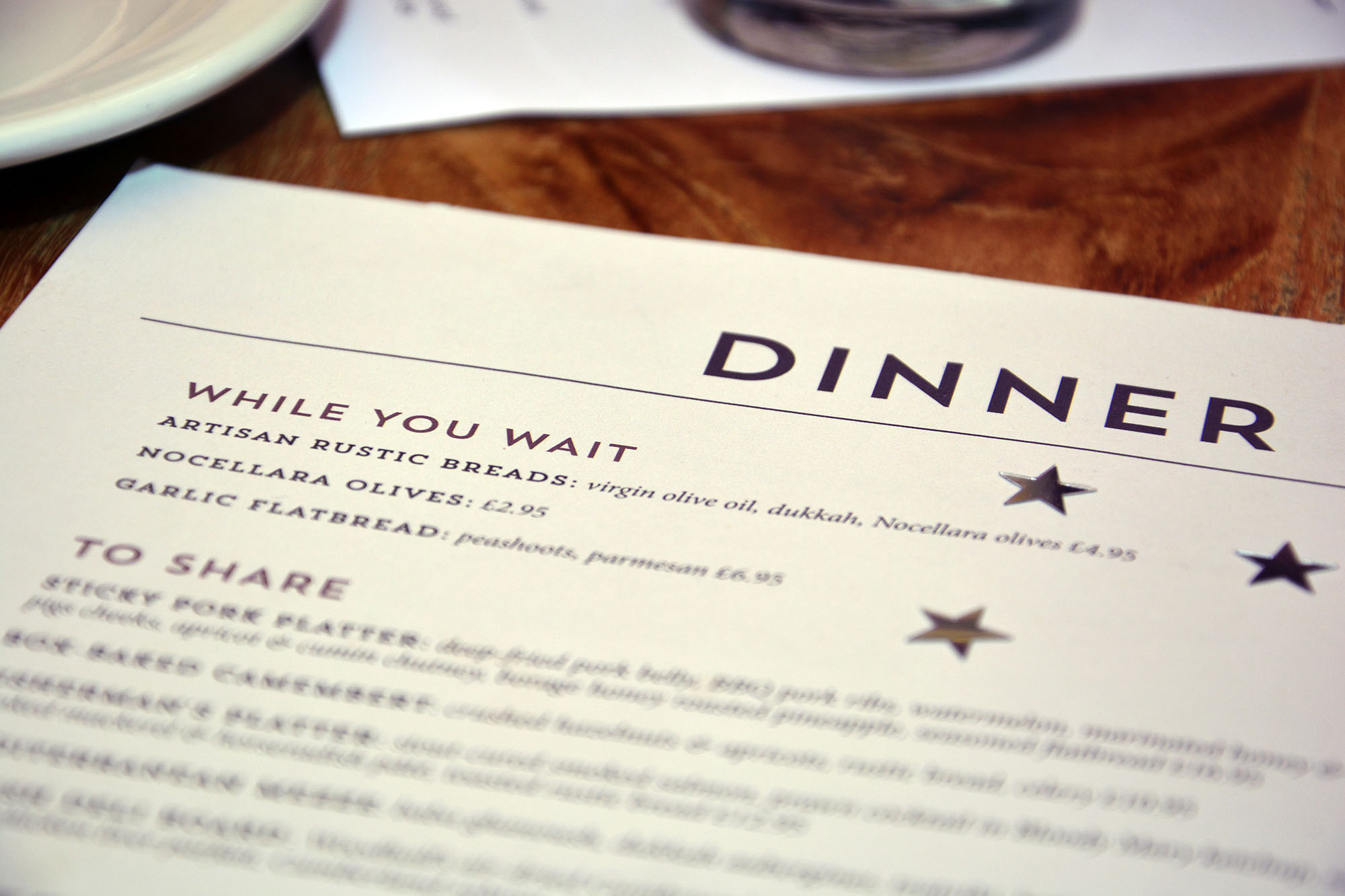 06 Apr

An Amazing Menu is Crucial to Restaurant Success

Many people dream of opening a restaurant. Serving beautifully plated food to smiling, happy customers; getting involved in the community; being financially successful … it's like something out of a movie. But as the saying goes, "If it was easy, everyone would do it!"

With sales per full-time-equivalent employee at $87,000 in 20191, restaurant ownership can certainly be profitable, but making your dream a reality requires a detailed plan of action.

Start by choosing a niche2. Do you want your operation to be a quick-service restaurant (QSR); a small, intimate cafe; an upscale, fine-dining destination; or even a quirky food truck? Look around your community and see what's out there and what isn't. Your eatery could be the very thing that's missing from your local restaurant scene.

Once you have a good idea of what type of restaurant you want to open, it's time to get into the nitty gritty of finances and legalities. Among these requirements are coming up with a name for your restaurant and protecting it by registering the name3 with the appropriate agencies. This is also a good time to claim a domain name for your website. The U.S. Small Business Administration3 can help you understand all of the above, as well as the process for getting a tax ID number, registering for state and local taxes, and more.

Now for the exciting part – testing and finalizing your menu! Research is key to menuing items that attract customers and keep them coming back for more. What are the most popular restaurants in your area serving? What foods are consumers talking about the most on Yelp and social media? What flavor profiles are trending in foodservice publications?
Recent Trends in Foodservice
Just like trends in other areas of life, food trends change rapidly. Keeping up with changes in this industry is an important part of maintaining an up-to-date menu. Here are a few recent foodservice trends that can ensure your menu is relevant:
Frozen Foods
According to Nation's Restaurant News4 (NRN), frozen foods gained heightened popularity across operations at the beginning of the COVID-19 pandemic. With benefits like a long storage life, ease of use, and reduced waste, experts say this trend is likely to continue into 2021.
Spicy Flavors
When Nashville Hot Chicken hit the scene a few years ago, it heralded a new wave of popularity for spicy flavors, and today, it can be found on pizza, sandwiches, and even tacos. Another hot flavor4 moving up the charts lately is chile crisp, an oil-based Chinese condiment seasoned with crunchy bits of chile, shallot, and garlic.
"Aging Baby Boomers' desire to excite their numbed palates, combined with their grandchildren's sense of culinary adventure, will pave the way for food that really brings the heat," said Bret Thorn of NRN.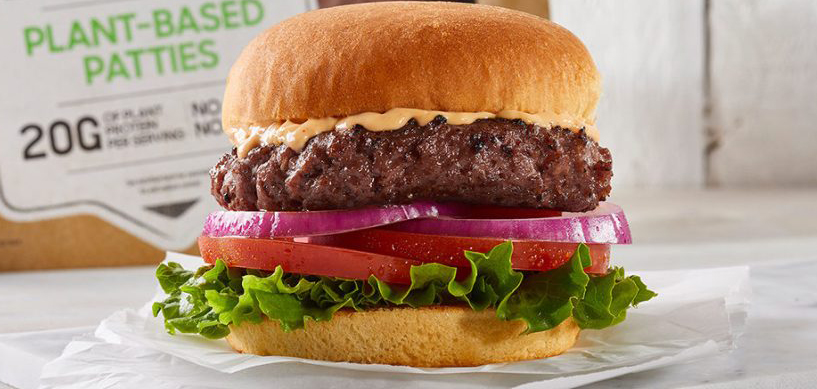 Plant-Based Proteins
Improvements in meatless proteins like plant-based burgers have brought more of these items to restaurant menus, but they are often ingredient-heavy and highly processed. Now cleaner meat alternatives4 with fewer ingredients are available, and even big-name brands like Domino's and McDonald's are developing their own versions.
Staples That Never Go Out of Style
While it's important to stay aware of what foods and flavors are trending, it's equally crucial to offer menu items that have stood the test of time.
Mozzarella Sticks
One of the most versatile and popular appetizers in history is the breaded (or battered) mozzarella cheese stick. Mozzarella sticks have everything consumers want in an appetizer – they're easy to eat without silverware, fun to dip into sauces, and quick to get from kitchen to table.
Classic breaded mozzarella sticks are a great example, with fried cheese featured on 17.7% of menus at restaurants serving appetizers5. Mozzarella cheese sticks can easily be fried and served hot with a side of marinara sauce – the most commonly paired flavor at 49.9%5 – for a simple but satisfying appetizer. Get in on the spicy trend by switching to a spicier marinara, or try a breaded mozzarella stick with a spicy flavor, like jalapeño, built into the coating.
Latin Flavors
Of the restaurant foods consumers say they miss the most since the pandemic started, 36% say Mexican is at the top of the list5. Offering a sampler platter of mini-Mexican appetizers with the authentic flavors people are craving, along with three or four dipping sauces, can be a great appetizer or entrée option for your menu. Upscale flavors like chorizo and steak mini-tacos, spicy red mini-tacos with aesthetic flair, and classically delicious mini-burritos with bold seasonings give you lots of options for mixing and matching.
Comfort Foods
Hearty soups, stews, and chili are always popular during cold weather, but these comfort food cravings are even stronger among consumers since the start of the pandemic. Chili on menus has gone up 17% in 20206 to satisfy the increased demand. It's also so easy to serve when you stock up on frozen, heat-and-serve chili.
Prepared chili is also a versatile item that can be served the traditional way in a bowl, or as a topping on fries, baked potatoes, and nachos. You can also customize the heat level with interesting flavors like Hatch, Fresno, Calabrian, or guajillo peppers6 to line up with the spicy trend.
Takeout and Delivery
Expanding takeout and delivery options has been a requirement for many restaurants since the beginning of 2020, and it's looking like that will continue to be crucial to business success in the coming year. The National Restaurant Association reports that 58% of consumers say they are more likely to have restaurant food delivered than they were two years ago, and 52% say purchasing takeout or delivery food is essential to the way they live.7
Restaurant menus are ever-changing, and for good reason. Sometimes a menu item just doesn't sell like you thought it would, or low profit margins make it unreasonable to keep it on the menu. Set yourself up for success. Do your research on trends throughout the foodservice industry, listen to feedback from your customers, and continually test new items.
As a leader in culinary innovation, Ajinomoto Foods can help you stay informed. Check out our easy-to-serve, trend-forward products and follow our blog at AjinomotoFoodservice.com.
Resources:
Datassential, Top Menu Mentions of 2020