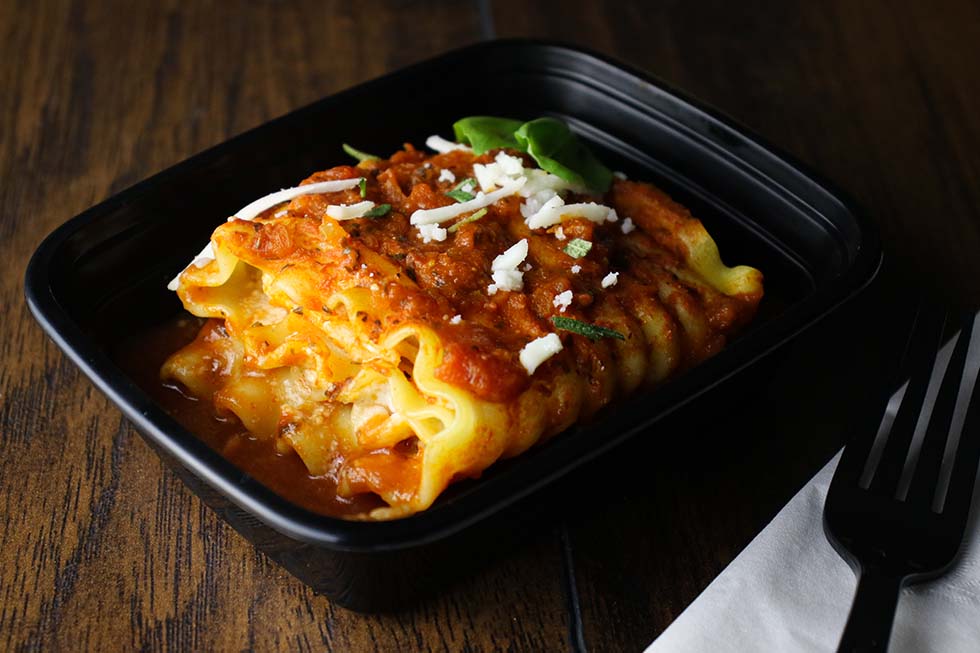 07 Sep

Classic Italian is Ideal for Takeout and Delivery

As delivery and takeout dining continue to remain popular with foodservice consumers, operators are always on the lookout for easy ways to keep attracting current and new customers.

Changing pandemic travel restrictions help boost interest in the top three favorite global foods – Italian, Mexican/Latin, and Asian. Their perennial popularity makes it easy for families to agree on what to order for dinner when their local restaurants offer these options.

Italian foods are some of the most ubiquitous global foods out there, especially lasagna, ravioli, and tortellini, with gnocchi and manicotti quickly catching up.*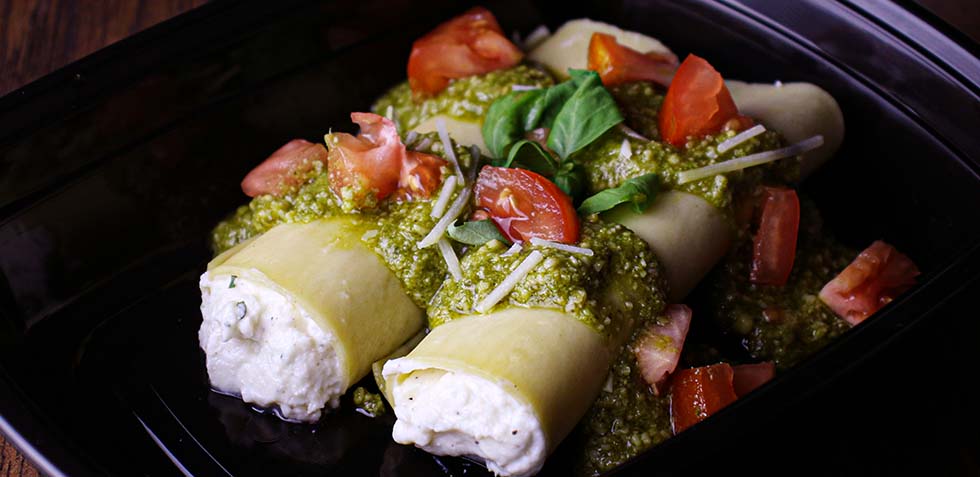 A 2018 study conducted by Saviva F&B Chair predicts a drastic increase of over 65% in delivery demand by 2030, meaning that by then, food delivery is likely to become the second preferred option after table service. The survey also indicated a growing demand for takeout service (projected 31% increase from 2018 to 2030).
Italian foods offer easy prep (they can usually be boiled or baked), require only a few simple ingredients, and hold well for transporting from the restaurant to customers' homes. They're also incredibly versatile. Datassential gives Italian foods a high food versatility score of 94 out of 100*!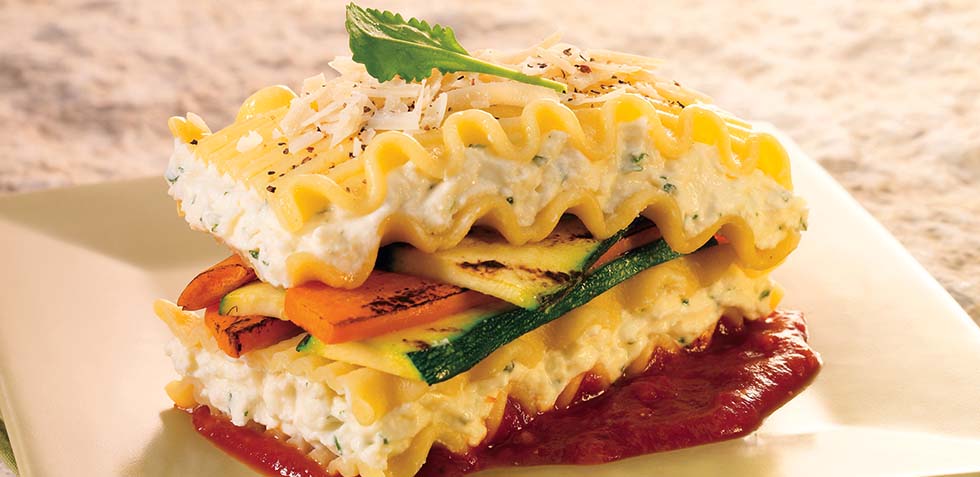 Making a hearty, homestyle lasagna is easy when you use premade lasagna "sandwiches," rollups, or manicotti that are stuffed with flavorful, seasoned ricotta cheese. Just top with marinara sauce or meat sauce, package it in the appropriate container with separately wrapped garlic bread, and it's ready to go out the door. Or, use either beef or cheese ravioli in a similar manner.
Like ravioli, tortellini can be served hot with sauce, or it can be added to soup or served cold as a salad topping.
Finally, up-and-coming potato-based gnocchi is a great non-pasta Italian option. Gnocchi is delicious paired with sweet and/or savory ingredients, offering an easy-to-serve foundation for both hot and cold dishes.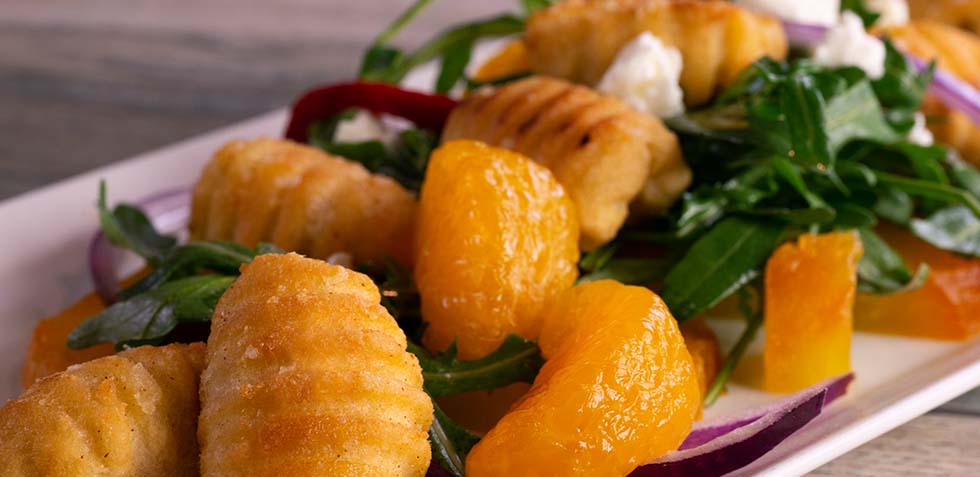 Diving into the specific types of Italian fare, we see that:
Ravioli shows up on 51.6% of U.S. menus.*
Manicotti shows up on 18.5% of U.S. menus.*
Lasagna shows up on 57.9% of U.S. menus.*
Gnocchi shows up on 23.3% of U.S. menus.*
When packaging Italian foods for takeout or delivery, plastic and foam containers are the best options. You can also utilize reusable or compostable packaging to project an environmentally-friendly image.
Follow these tips to keep pasta fresh and keep your customers happy:
Cool slightly before packing.
Use vented packages.
Use paper that absorbs excess oil.
Pack components separately.
Use anti-tamper seals.
Include reheat instructions.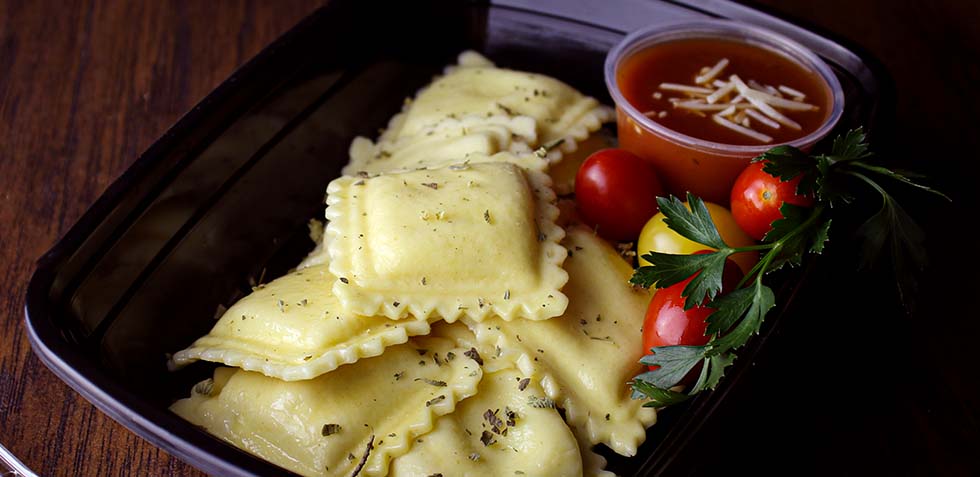 As a leader in culinary innovation, Ajinomoto Foods North America can help you stay informed. Check out our easy-to-serve, trend-forward products and follow our blog at AjinomotoFoodservice.com.
Keywords:
Italian menu trends, pizza menu trends, ravioli, tortellini, manicotti, gnocchi, takeout menus, craveable Italian menu items, delivery
Resources:
Datassential MenuTrends 2021