01 Jan

Consumers continue to crave global flavors

While the food industry continues to experience big changes, one thing remains the same – consumers' love for global foods. In the U.S., they're increasingly ordering globally inspired foods and beverages from restaurants* and 72% of consumers are very or somewhat interested in global flavors.**

According to the "What's Hot Culinary Forecast" from the National Restaurant Association (NRA), a recent survey of chefs indicates that "global fare and flavors" are among the hottest culinary trends for 2022. They expect more globally inspired options in a growing movement to create more refined menus.

The report says the top global trends this year include flavors from Southeast Asia, South America, and the Caribbean. Among these is cardamom, a distinct, multinational spice. It features warm, earthy, citrusy notes that make it great for everything from beverages to dips to entrées to desserts and is often used in Eastern Mediterranean, Indian, and North African cuisines.

Spicy condiments are also on fire – the top three, according to the Culinary Forecast, are Korean gochujang, Mexican Tajín, and North African/Middle Eastern harissa.
Global flavors are great in dips
An easy way to introduce global flavors is by using them in dipping sauces, whether you're crafting one from scratch or simply taking mayo up a notch. Spicy mayo, for example, is the fastest-growing dip on menus today, more than quadrupling its menu penetration in the past four years.**
Flavor & The Menu reports that dips are "poised for serious menu growth as customers return to in-person dining seeking taste experiences they may have been denied earlier in the pandemic."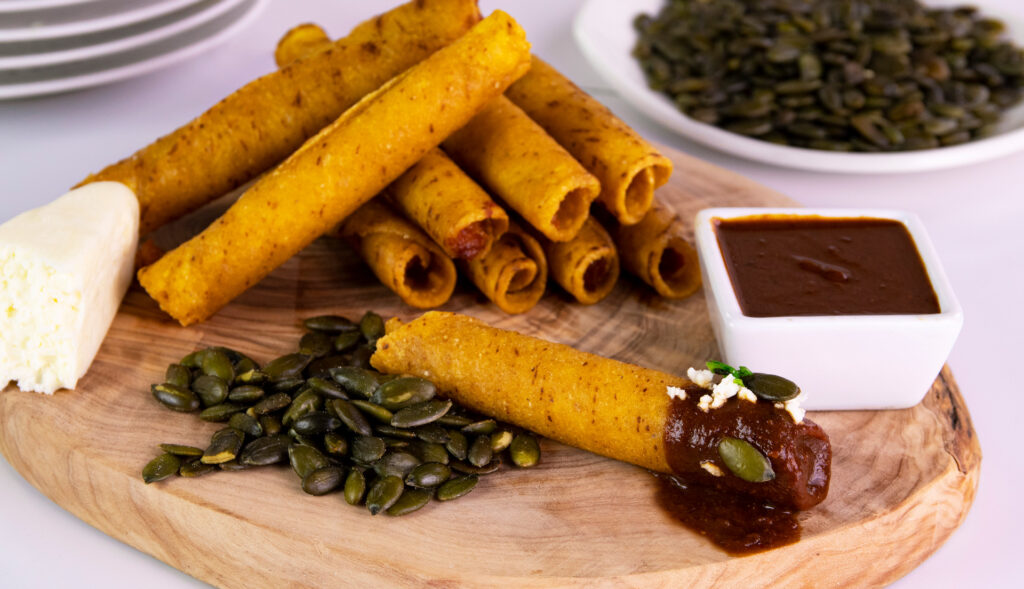 Some savory seasoning blends that will add explosive global flavor to dips include:
Togarashi: A Japanese blend of chile, citrus peel, sesame seeds, ginger, and seaweed that can serve as an alternative to traditional hot sauce. Blend in a little mayo for a creamy, flavorful dip for egg rolls or spring rolls.
Adobo: An all-purpose Latin/Caribbean blend of oregano, pepper, garlic, onion, cumin, turmeric, and chile powder. Chipotles in adobo sauce, blended with sour cream and lime juice, make a delicious dip for taquitos.
Al Pastor: A Latin mix of onion, garlic, chiles, achiote, and cumin. Serve with a variety of mini-Mexican appetizers.
Italian continues to comfort
The International Food Information Council (IFIC) 2020 Year-End Survey found that 25% of Americans reported eating more comfort foods as a response to the pandemic. In another recent survey, 36% of respondents said pasta is comforting during stressful times.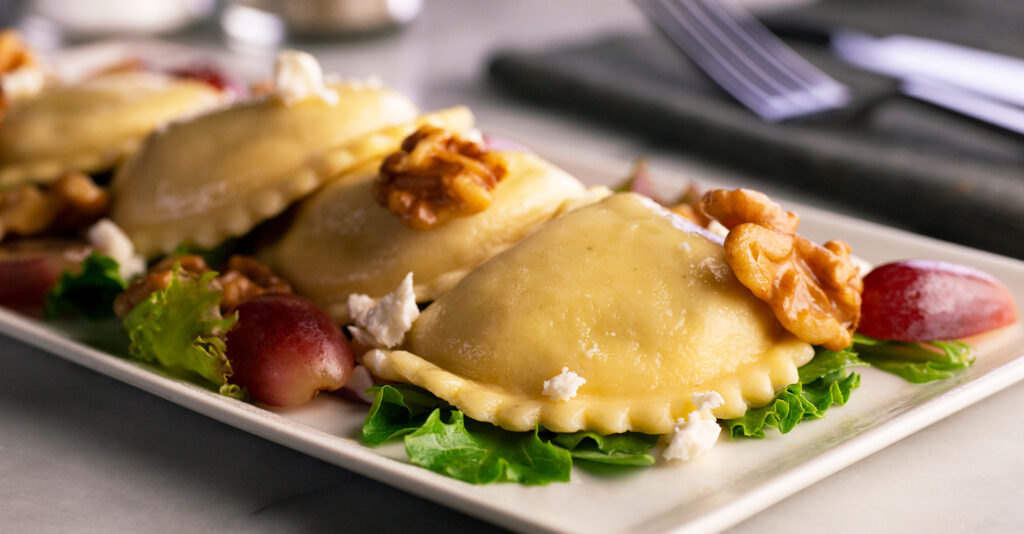 Among entrées, some of the most popular Italian foods are lasagna (57.9% menu penetra tion), ravioli (51.6%), gnocchi (23.3%), and tortellini (22.4%). **
Italian food also allows operations to offer vegetarian options in an age when many consumers are following a vegetarian-based diet. About 9.7 million people in the U.S. are now vegetarian, compared to 7.3 million a decade ago.
It's easy to prepare and serve spinach and gorgonzola or portobello mushroom ravioli, ricotta lasagna, and tri-color cheese tortellini in a variety of menu items.
Salads with international flair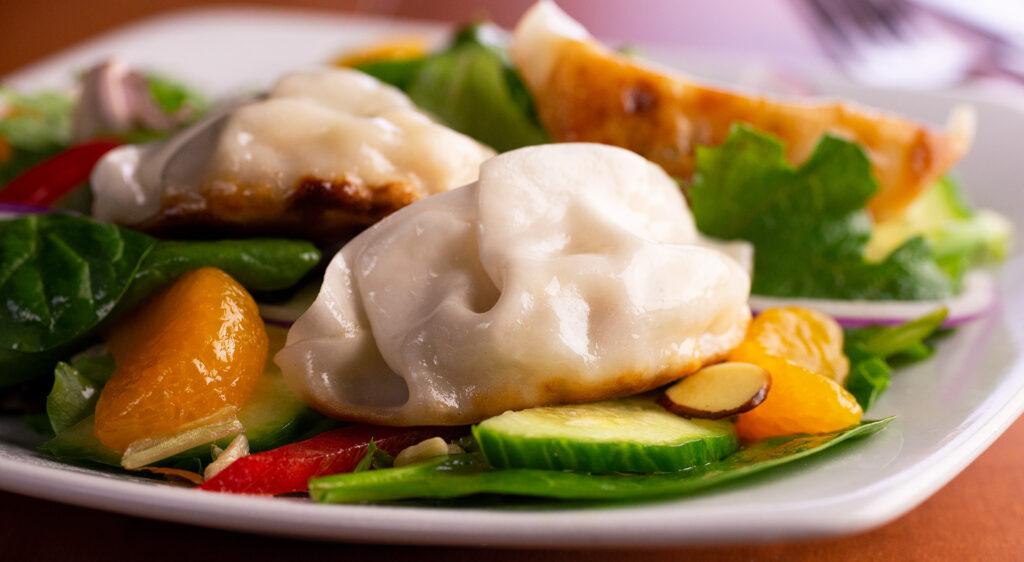 The NRA reports that globally inspired salads are among the top three lunch trends. Throw together some crunchy vegetables, offer global dressings and toppings, and an ordinary salad gains international flair. Here are a few ideas:
Asian Salad: Carrots, red bell pepper, celery, red onion, cilantro, and toasted sesame seeds with sesame ginger dressing, topped with fried wontons or potstickers.
Mexican Salad: Red bell peppers, corn, tomatoes, mango, avocado, and black beans with cilantro lime dressing, topped with mini taquitos or mini tacos.
Italian Salad: Romaine lettuce, green and black olives, cherry tomatoes, mini pepperonis, roasted red peppers, salami, mozzarella, and artichoke hearts with a light oil and vinegar dressing, topped with breaded ravioli, cheese tortellini, or gnocchi.
As a leader in culinary innovation, Ajinomoto Foods North America can help you stay informed. Check out our easy-to-serve, trend-forward products and follow our blog at AjinomotoFoodservice.com.
Resources:
*Global Food and Beverage Consumer Trend Report, Technomic
**Datassential
Keywords: global menu trends, top trending international foods, global food trends, menu ideas for 2022, Asian menu trends, Latin menu trends, Italian menu trends, spices, dips, dipping sauces