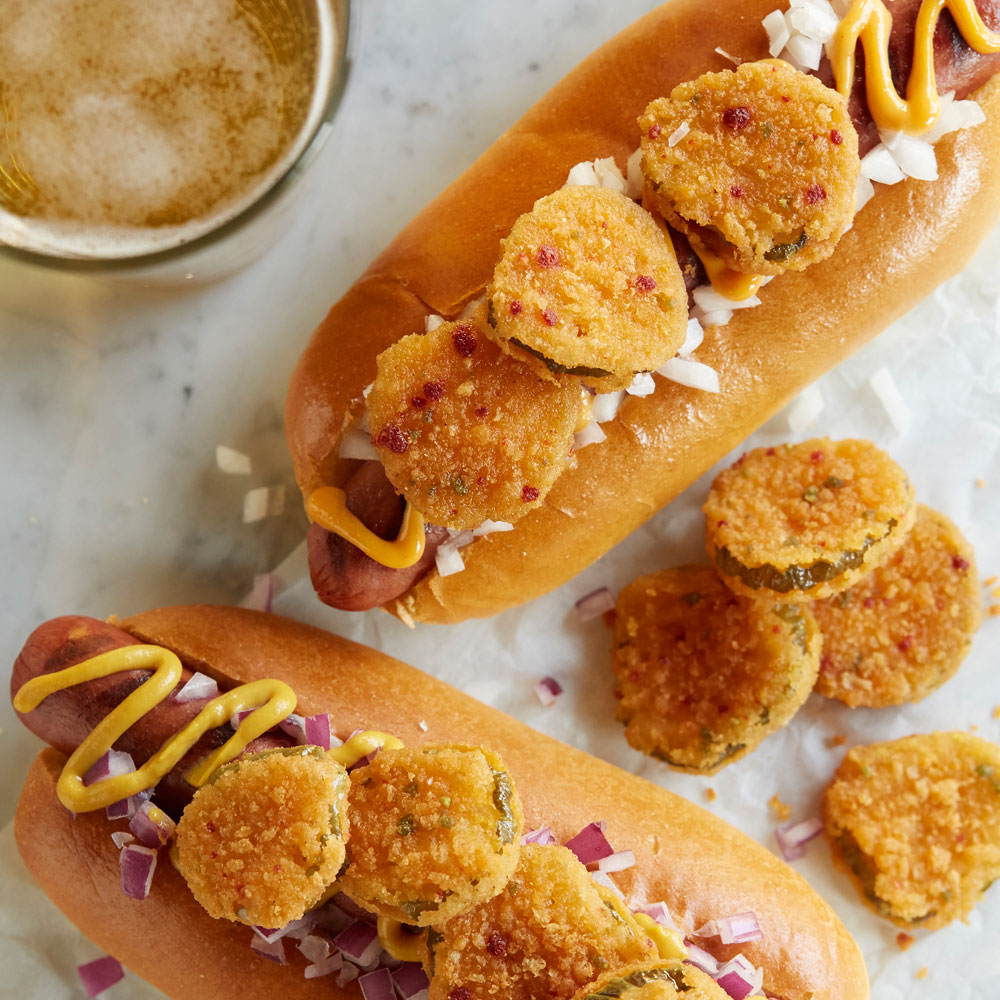 06 Apr

Fried Pickles—Comfort Food with a Modern Twist

Like many food legends, the history of the fried pickle is murky at best. However, the most common tale places the credit on an Arkansas drive-in around 1963.

As the story goes1, the eatery's owner looked across the street at the local pickle factory, and in a burst of inspiration, fried up a batch of dill pickle chips in catfish batter. The down-home delicacy was an immediate hit and soon became common on Southern sports bar menus.

From there, fried pickles made the rounds at state fairs for many years, and they finally made their way beyond the South in the 2000s. Today, fried pickles are on 6.1% of menus, up from 1.9% a decade ago2. Over just the past four years, fried pickles have gone up 14.1% among fried vegetables on menus.2

Sometimes called by the portmanteau "frickles," modern fried pickles can be battered or breaded, spicy or mild, and in the form of spears or chips. They're often served as an appetizer with ranch dip on the side, but adding a little spice to the dipping sauce can really amp up the overall flavor.

Consumer research shows that 65% of global consumers say they like hot and spicy food products; and 72% have become more experimental with their choice of food and drink within the last five years3.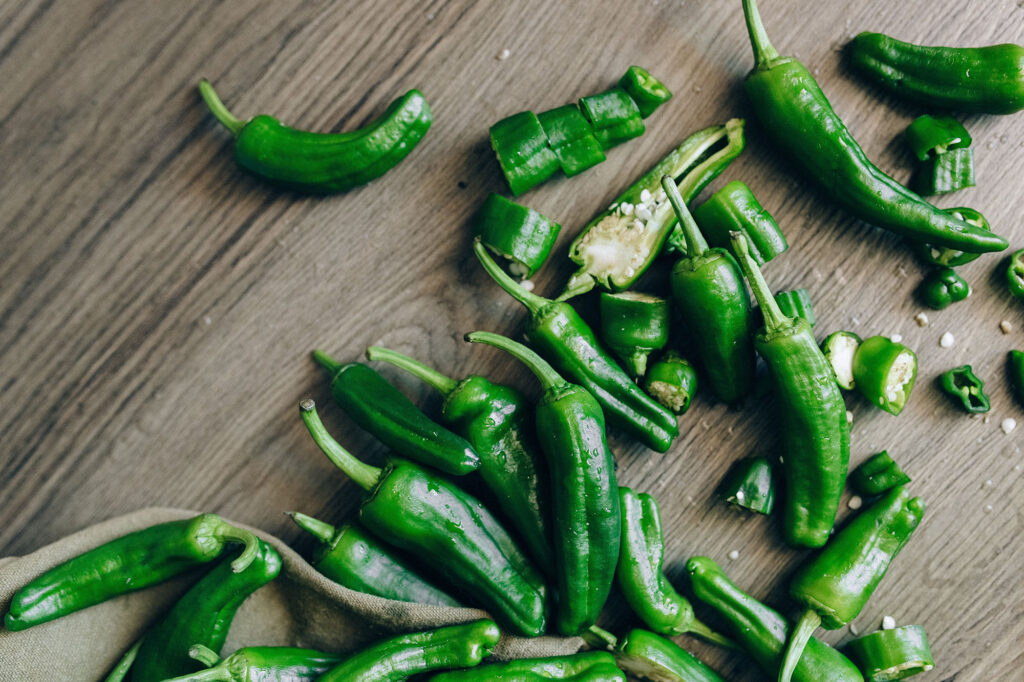 The "spicy" flavor profile is already on a whopping 72% of U.S. menus4, so it's a great time to try a sriracha, chipotle, or jalapeño ranch dip, or mix in a lesser known pepper like Hatch, Fresno, Calabrian, or guajillo5. Peppers like these not only add heat, pungency, warmth, and bite6 to otherwise mild dipping sauces like ranch, they also enhance the color, adding visual interest. Beyond ranch, you could even pair fried pickle spears or chips with a spicy mustard cheddar sauce7 or come up with your own signature dip flavor.
Fried pickles perfectly fit the bill in other food trends for the coming year as well. Plant-based foods outpaced overall grocery sales8 in the past year, surging 11% to $4.5 billion, according to data from the Good Food Institute and the Plant Based Foods Association. While they're more of a comfort food than a health food, fried pickles are a meatless option that could easily replace a meat-based item on your menu.
Speaking of comfort foods, 47% of consumers are craving such foods9, leading to an uptick in flavors and textures that are familiar to them, such as fried, crispy vegetables. "For 2021 the trends will go towards comfort and simplicity," said Michael Schulson, chef and founder of Schulson Collective10. "This is due to the pandemic and everyone looking for a sense of comfort and normalcy."
Don't get stuck with the idea of fried pickles as only an appetizer, though. Add a layer of unique flavor and crunchy texture to burgers, pulled pork or pork belly sliders, or other sandwiches; offer them as an upscale side dish alternative to french fries; or pair them with a batch of hot chicken wings. Fried pickles could be the perfect item to add variety to your entire menu.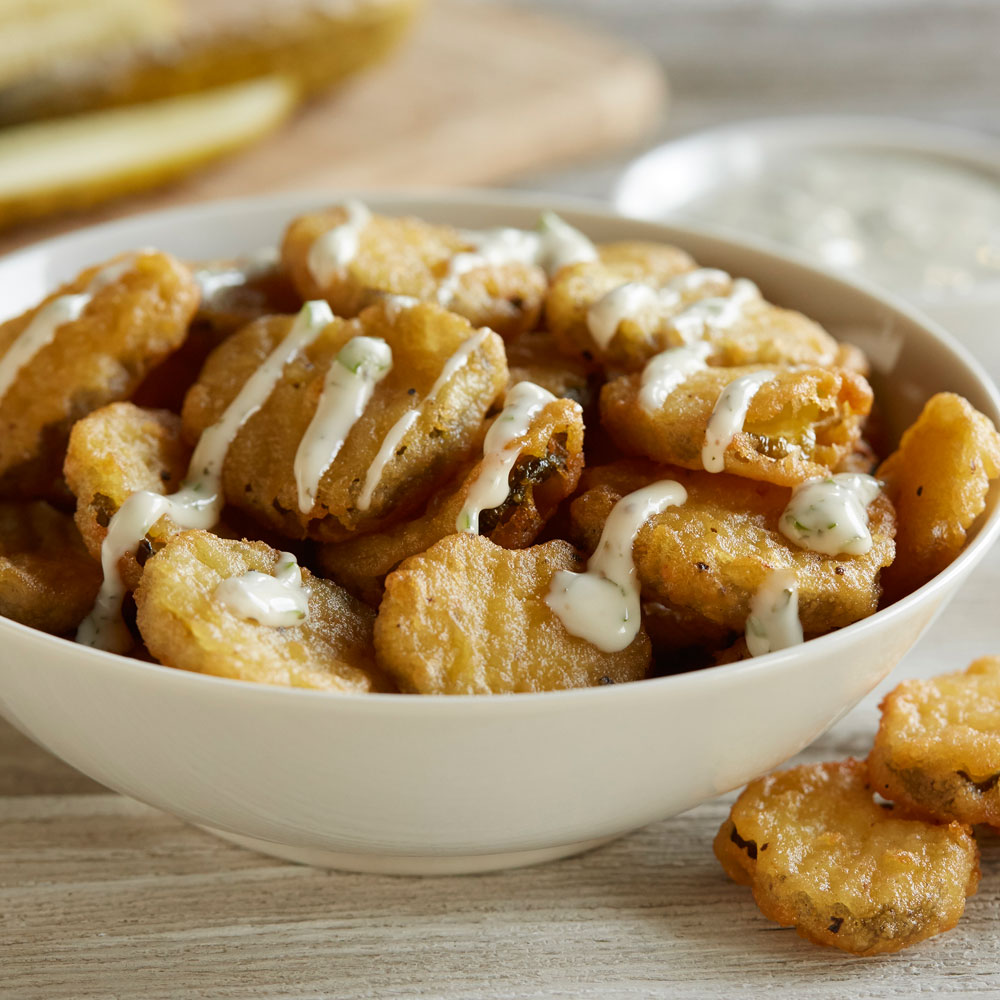 Fried pickles are well on their way to becoming a ubiquitous menu item, appearing in all sectors of the food industry. As of 2017, they were in the proliferation stage of the menu adoption cycle, meaning they have become familiar to many consumers11.
Adding fried pickles, whether they're spears or chips, with flavorful dip options to your menu is a simple way to update your offerings and enjoy more profits without increasing labor costs.
As a leader in culinary innovation, Ajinomoto Foods can help you stay informed. Check out our easy-to-serve, trend-forward products and follow our blog at AjinomotoFoodservice.com.
Resources:
Datassential MenuTrends 2020
Datassential, 2020
https://www.foodnavigator-usa.com/News/Promotional-Features/Food-Industry-Research-Hot-Spicy-Food-Trends-Applications-and-More
Technomic's Take: Consumer Perspectives and Behavior; COVID-19 foodservice update from May 15, 2020.
Datassential's On the Menu: January 2017