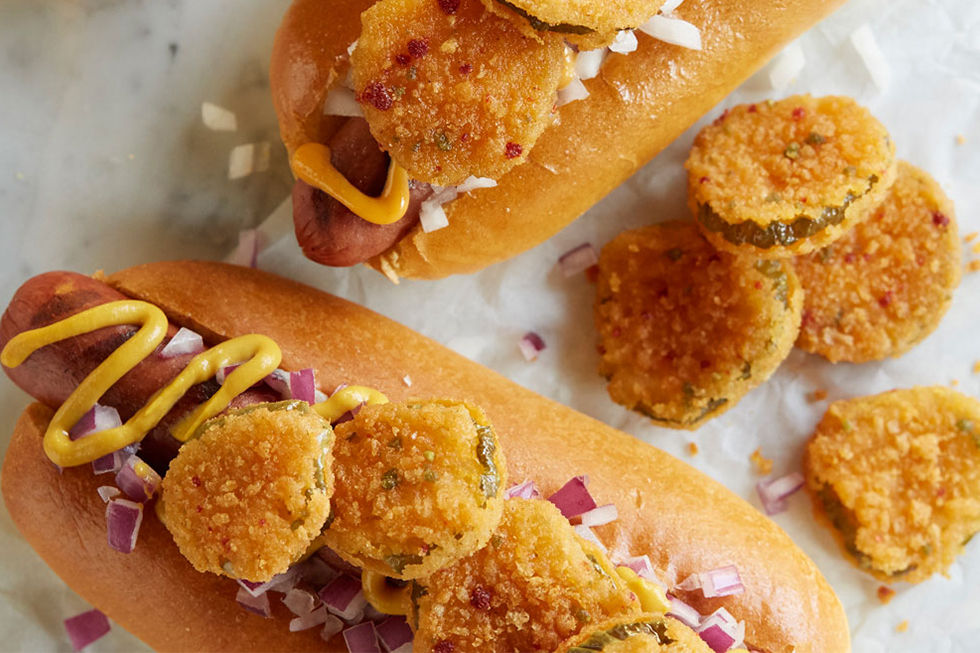 07 Jul

Fried Vegetables Offer Menu Versatility

As popular as fried vegetables and fried cheese are among restaurant customers, it just makes sense to use them in as many creative ways as possible, including side dishes, appetizers, and toppings.

Fried vegetables are up 37.5% over the past four years on the menus of restaurants serving appetizers, with fried cauliflower up an astounding 130.9% and "broccoli bites" up 25.5%*.

One of the most popular appetizers on menus is fried cheese, with 47.2% of restaurants offering mozzarella.* Cheese curds, often made with Wisconsin white cheddar, are also trending, up 17.0% over the past year, and 58.6% over the past four years*.

Cheese is one of the most common toppings for burgers – but why use plain old American cheese when you can use more upscale flavors? Cheese curds make a fun, flavorful burger topping, and classic mozzarella sticks are versatile enough to use in lots of different applications. Hot cheese cubes, made with a spicy blend of Swiss and cheddar, add the zip of jalapeño to any burger.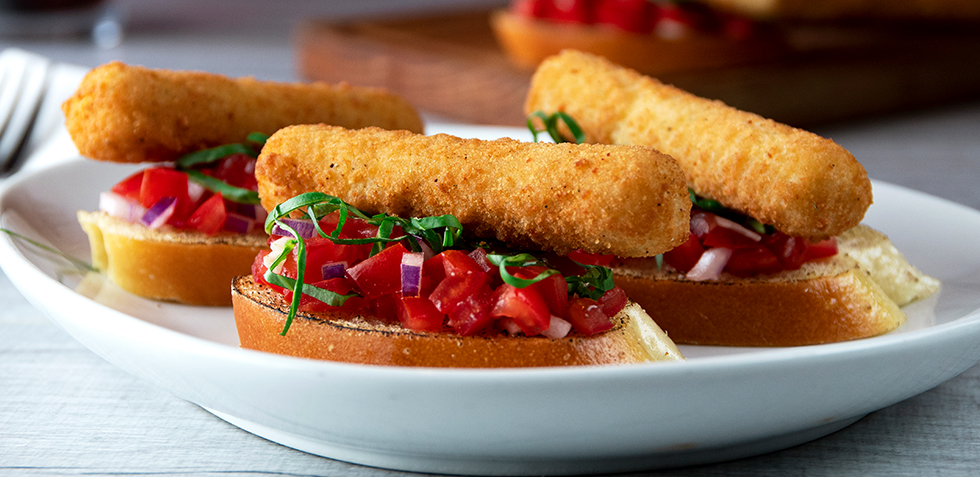 Burgers provide operators with the ideal blank slate to showcase popular toppings. Fried vegetables that you would normally serve as side dishes or appetizers can give your burgers unique flair. Try spicy breaded pickle chips to give customers the heat profile they crave; or even use battered corn nuggets or mac and cheese bites for a creamy texture that pairs beautifully with a simple home-style burger.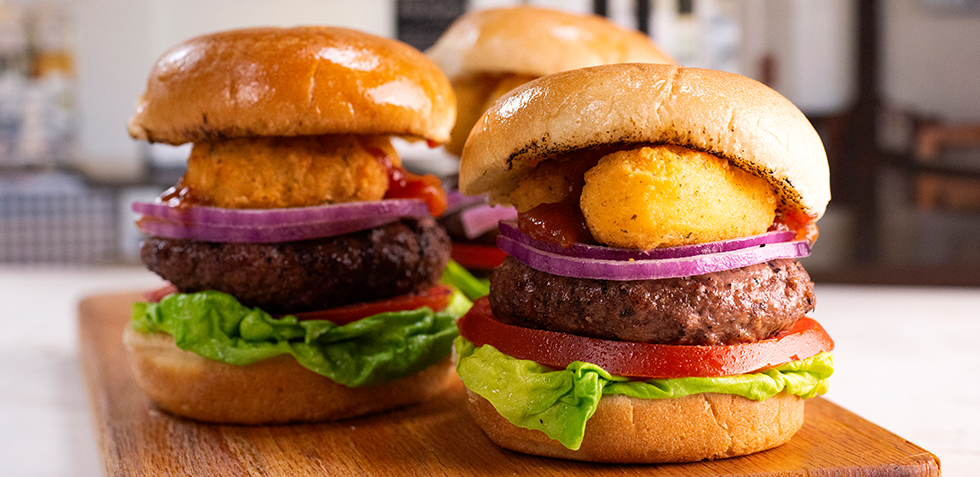 Spicy fried pickle chips are a great addition to other sandwiches as well, such as fried chicken, Cubans, and pulled pork or chicken barbecue sandwiches. They're also an exciting alternative to fries when served as a side dish with ranch dipping sauce.
A breaded portobello mushroom is a delicious topping for a juicy burger along with grilled onions, lettuce, tomato, and ranch dressing. Alternatively, you can use a portobello mushroom as the main attraction on a toasted sesame seed bun with grilled pineapple, lettuce, tomato, onions, teriyaki sauce, and spicy mayo.
But burgers are only one part of the menu that can benefit from fried vegetables. Salads, while generally considered a "healthier" meal option, become a little bit more decadent with the easy addition of fried vegetables, such as: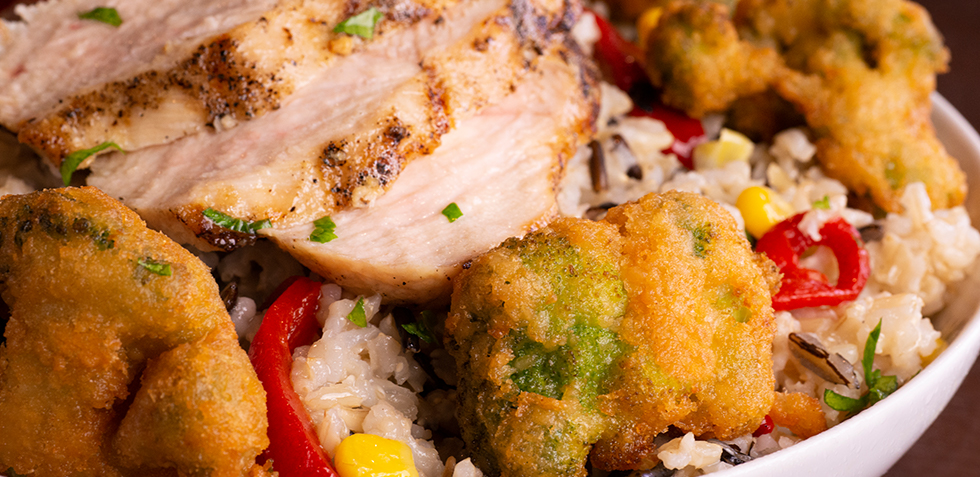 When packing up fried foods for takeout or delivery, it's important to pay attention to the packaging you use. Here are a few tips for keeping things fresh and preventing sogginess:
Cool slightly before packing
Use vented packages
Use paper that absorbs excess oil
Pack components separately
As a leader in culinary innovation, Ajinomoto Foods North America can help you stay informed. Check out our easy-to-serve, trend-forward products and follow our blog at AjinomotoFoodservice.com.
Keywords:
Vegetables, fried vegetables, cheese, fried cheese, mozzarella, cheese curds, breaded, battered, spicy, appetizers, toppers, toppings, burgers, salads, sides, side dishes, vegetarian, takeout, delivery
Resources:
*Datassential 2021