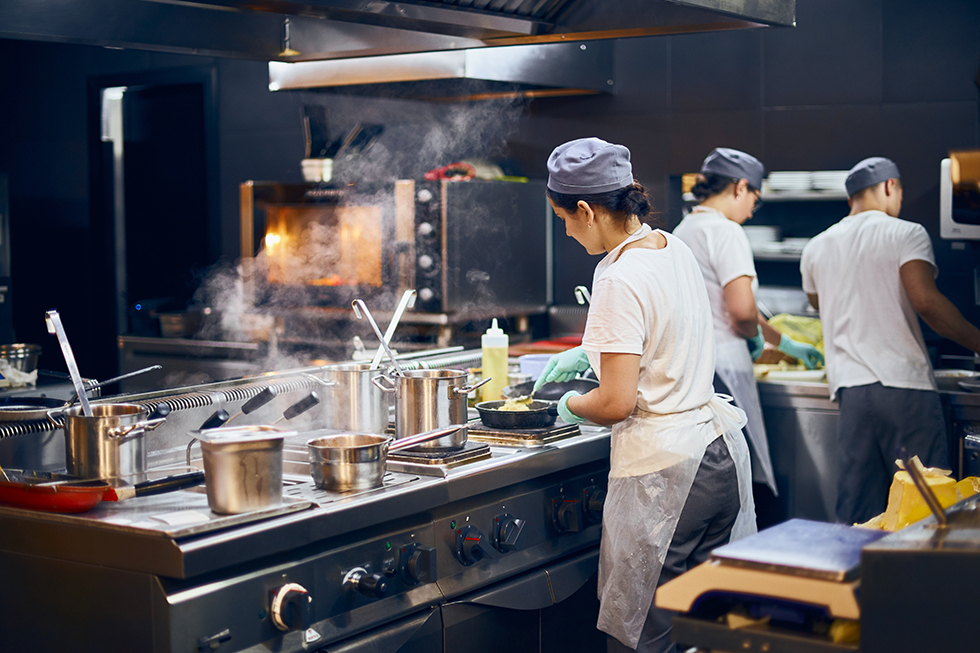 01 Mar

Save Time and Labor with These 7 Items

Using ready-to-eat (RTE) products in your restaurant operation is a great way to save time and labor back-of-house as the industry continues to recover from the impact of COVID-19.

In 2020, the virus led to the closure of 17% of restaurants (or about 110,000 establishments). In addition, 87% of full-service restaurants saw a 36% drop in revenue.

But things are starting to look up, according to Chicago-based research firm Technomic. The firm projects restaurant industry sales will increase 21% this year, a significant improvement over 2020, due to advancements in vaccines and treatments for COVID-19, as well as underlying economic recovery.

In the meantime, operations can increase their likelihood of recovery by closely managing their food spending. Prepared frozen foods and shelf-stable items have been vitally important during the COVID crisis; in fact, 25% of operators are ordering more frozen items.1 According to Datassential, "Items that have a longer shelf life have become more appealing to operators and can help them manage unnecessary food waste during this time."

Ready-to-eat prepared foods provide increased food safety by minimizing the growth of harmful bacteria and lessening the risk of cross-contamination. These foods have already been cooked to a minimum temperature to ensure safety as long as they are refrigerated or frozen afterward and stored properly until use. RTE products can often be prepared directly from frozen or after thawing in the refrigerator.

Also helpful is stocking up on RTE frozen items that offer lots of menu versatility – foods that can be used across different menus, seasons, and cuisines.

Keep reading to see 7 great items to boost your bottom line without adding prep time in the kitchen!
Battered pickle chips. Often served as an appetizer with ranch dip, pickle chips also go great with a spicy sauce like sriracha, chipotle, or jalapeño ranch, or something unique like spicy mustard cheddar sauce. With 65% of global consumers saying they like hot and spicy foods, now is a great time to add this easy-to-serve product to your menu.
Mozzarella sticks. Classic battered cheese sticks made from 100% mozzarella for a buttery, creamy texture are ideal as a stand-alone appetizer or as part of a satisfying sampler platter with a variety of dipping sauces. Over the past year, menu penetration for mozzarella sticks is up 3.6% to 12.7%2 and fried cheese is featured on 17.7% of menus at restaurants serving appetizers.3 Just fry and serve!
Cheese tortellini. Of the foods people are craving, 29% say they're longing for Italian cuisine the most.1 One of the most versatile types of Italian pasta is cheese tortellini – it can be served hot in soup or topped with marinara, or served cold on salads. Either way, all it takes is a few minutes of boiling for it to be ready to eat.

Chili. Homestyle chili is a classic comfort food that's easy to use – just thaw, heat, and serve. In addition to chili in a bowl with a dollop of sour cream on top, chili with Southwestern flair is also great as a bold, flavorful topping on tater tots, baked potatoes, French fries, and nachos. Chili on menus increased 17% in 2020 to satisfy the increased demand for comfort foods.
Potstickers. While there are lots of flavors of potstickers out there, one of the most popular fillings is pork1. Potstickers, a classic Asian appetizer, offer variety in not only serving options – potstickers can be served as appetizers, in soup, alongside salads, and more – but also variety in cooking options. They can be steamed, pan-fried, or deep-fried.
Cha su bao. With 34% of customers wanting restaurants to offer more ethnic foods4, cha su bao is a versatile option for any operation. A sweetened yeast dough bun filled with pork barbecue, cha su bao is fully cooked and frozen, so it's easy to prepare. Just bake, steam, or put it in the microwave.
Fried rice. Another standard on Asian menus is vegetable fried rice (it's on 92.6% of Chinese restaurant menus2), but it can be used to suit practically any other type of cuisine. With shrimp, sausage, and Cajun seasoning, it becomes a creole-style delight; chicken, chipotle peppers, black beans, and avocado give it a savory, Southwestern flair. Stir-fry premade fried rice to heat it up, and you're on your way to a delicious fusion meal.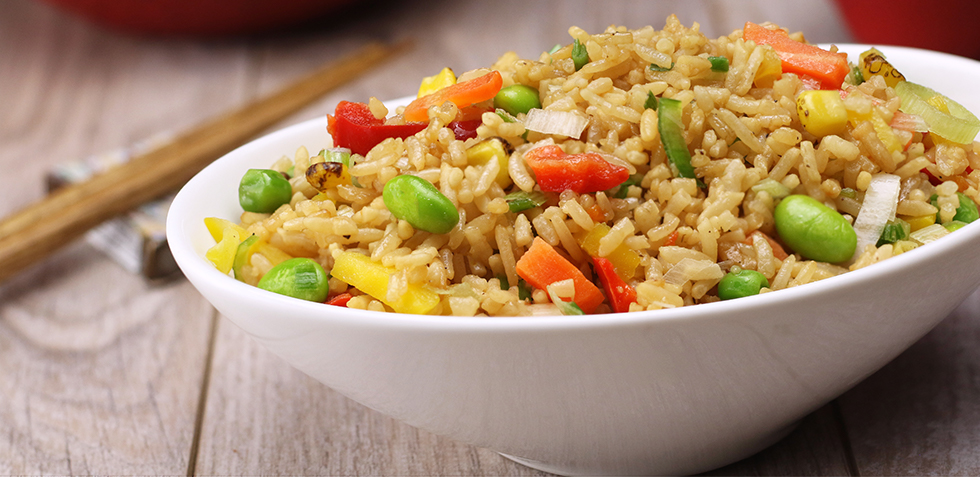 As a leader in culinary innovation, Ajinomoto Foods can help you stay informed. Check out our easy-to-serve, trend-forward products and follow our blog at AjinomotoFoodservice.com.
Keywords: Prepared foods, labor-saving ideas for foodservice, reduced kitchen staff, back of house, BOH labor-saving menu ideas, save time, appetizers, entrées, starters, Italian, Asian, chili, pasta, tortellini, fried rice, cha su bao, potstickers, mozzarella sticks, pickle chips, frozen foods, food safety, RTE, ready to eat
Resources:
Datassential, 2020
Datassential MenuTrends 2020
Datassential Top Menu Mentions of 2020
Technomic, March 22 – April 29 Off-premise Ordering at FSRs