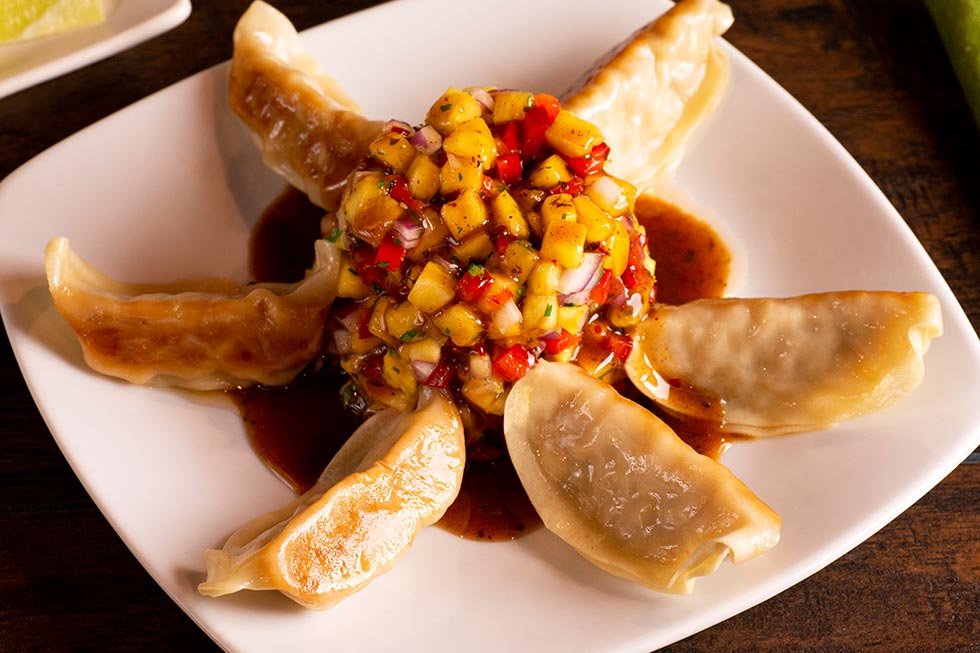 07 Aug

Score Big This Fall with Craveable Appetizers

No matter what game days look like this year, there's one thing we can count on; everyone loves to snack on appetizers while they cheer on their favorite team at home, at tailgate parties, or at their local sports bar!

That's why restaurant should offer a variety of finger foods alongside the traditional dipping sauces customers expect, while also introducing exciting, global flavors. These allow operators to charge extra for "premium" sauces and enjoy higher average check values.

Sauces can also make menu items more versatile – mix things up by offering new dipping sauces with foods and ingredients you already have in stock to create unique limited-time offers.

Both spicy and global flavors continue to be popular among consumers, with the term "spicy" on 72.0% of U.S. menus* and 68% of Millennial and Gen Z consumers pursuing more "novel global food."**

Flavor & The Menu says, "Although diners love heat, most prefer a nuanced flavor experience rather than a scorching one. That's where tempering of heat sources comes in, whether through a familiar form, like chicken wings, or through a battered topping that absorbs some of that heat."

Fruit adds a balanced complexity to sauces and allows for exploration of global flavors in any kitchen. House-made dipping sauces add a hint of "gourmet" to even a casual dining experience.
Appetizers Customers Crave
Try some of these interesting dipping sauces that pair well with popular appetizers: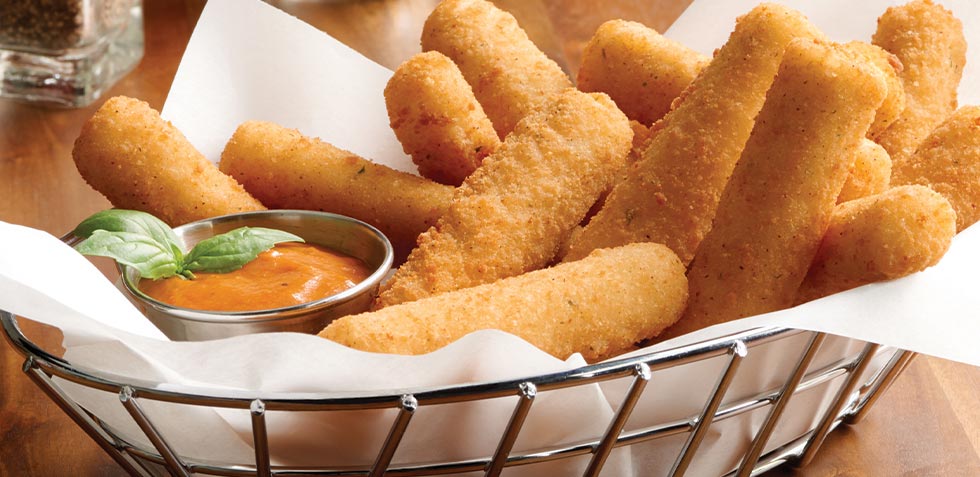 Fried vegetables (on 42.3% of U.S. menus*)

Spicy buffalo sauce
Buttermilk bleu cheese sauce
Garlic parmesan sauce
Tamarind purée and smoky/spicy shakshuka tomato sauce

Mozzarella cheese sticks (47.2%*)

Jalapeño ranch
Balsamic marinara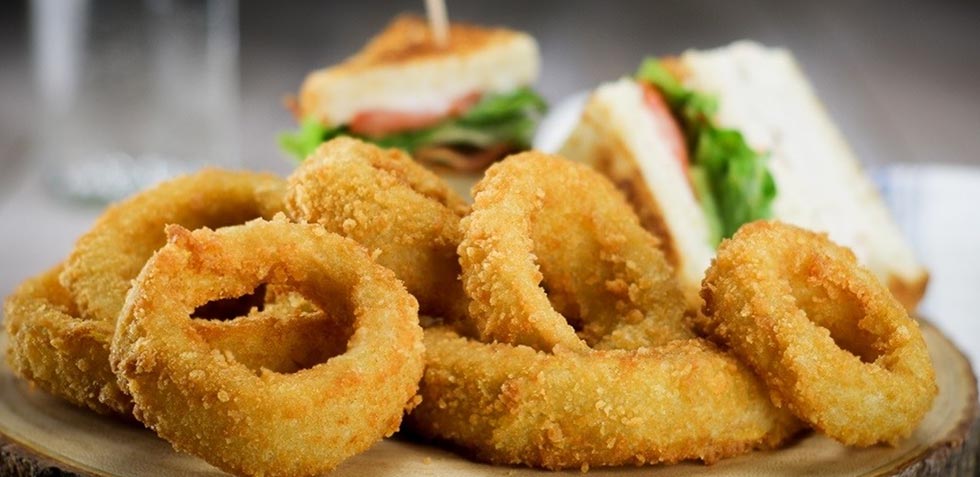 Onion rings (13.6%*)

Creamy horseradish sauce
Sour cream with chili sauce, cayenne, and cumin

Egg rolls (10.6%*)

Honey sesame sauce
Savory peanut sauce
Spicy soy sauce
Gochujang, sesame oil, and honey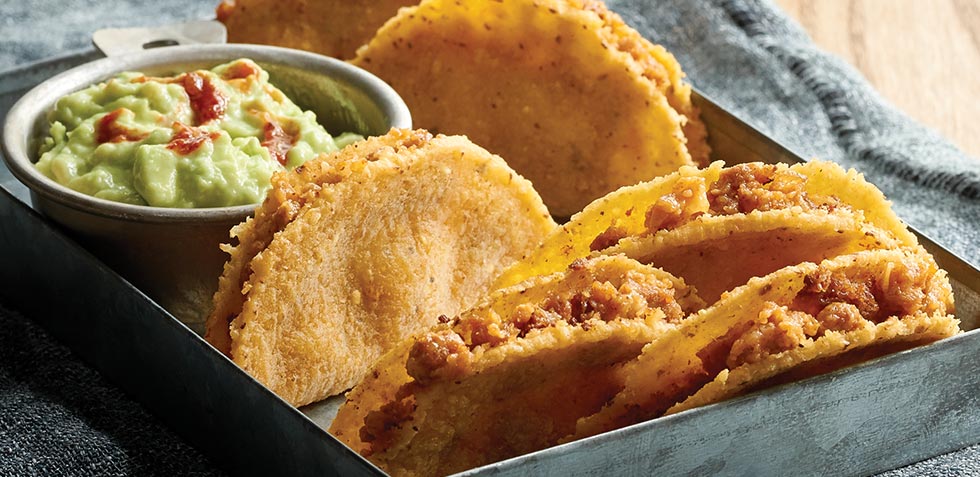 Tacos, including mini tacos (6.8%*)

Arbol or hatch chile salsa
Chipotle ranch
Cilantro lime crema

Potstickers (5.6%)

Soy sauce, sesame oil, sriracha, rice vinegar, and garlic
Minced Asian pear, white miso, mirin, and mayo
Minced papaya, fish sauce, gochujang, and scallions
Premium dipping sauces are easy to make and serve on-premise. Customers can also enjoy them at home or while tailgating when sauces are packaged in separate containers. Consider wrapping the containers in plastic wrap for extra security against spills.
Chili Heats Up Fall Appetizer Menus
As the weather (finally) starts to cool down, chili starts to get hotter on menus across the country. It's not just an entrée, however; 8.7% of all items on U.S. menus are soup or chili served as an appetizer**.
Chili can be a great topping on hot dogs and burgers, but also on fries and tater tots, as well as more upscale appetizers like mac & cheese bites, flatbreads, cheese tortellini, and chili cheese dip served with tortilla chips.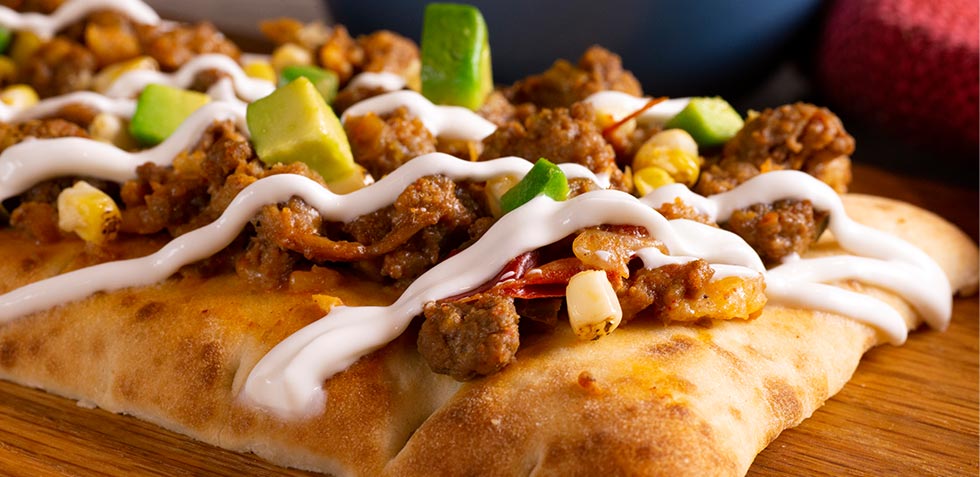 When operators think outside the box with their appetizer menus, they can score big with customers on game days and all year long!
As a leader in culinary innovation, Ajinomoto Foods North America can help you stay informed. Check out our easy-to-serve, trend-forward products and follow our blog at AjinomotoFoodservice.com.
Keywords:
Game day LTOs, game day menus, game day promotions, football game day menu ideas, chili, appetizers, sauces, dipping sauce, condiments, spicy, fall, fall menus, appetizer menus, trends, finger foods
Resources:
*Datassential 2021
**Datassential 2020