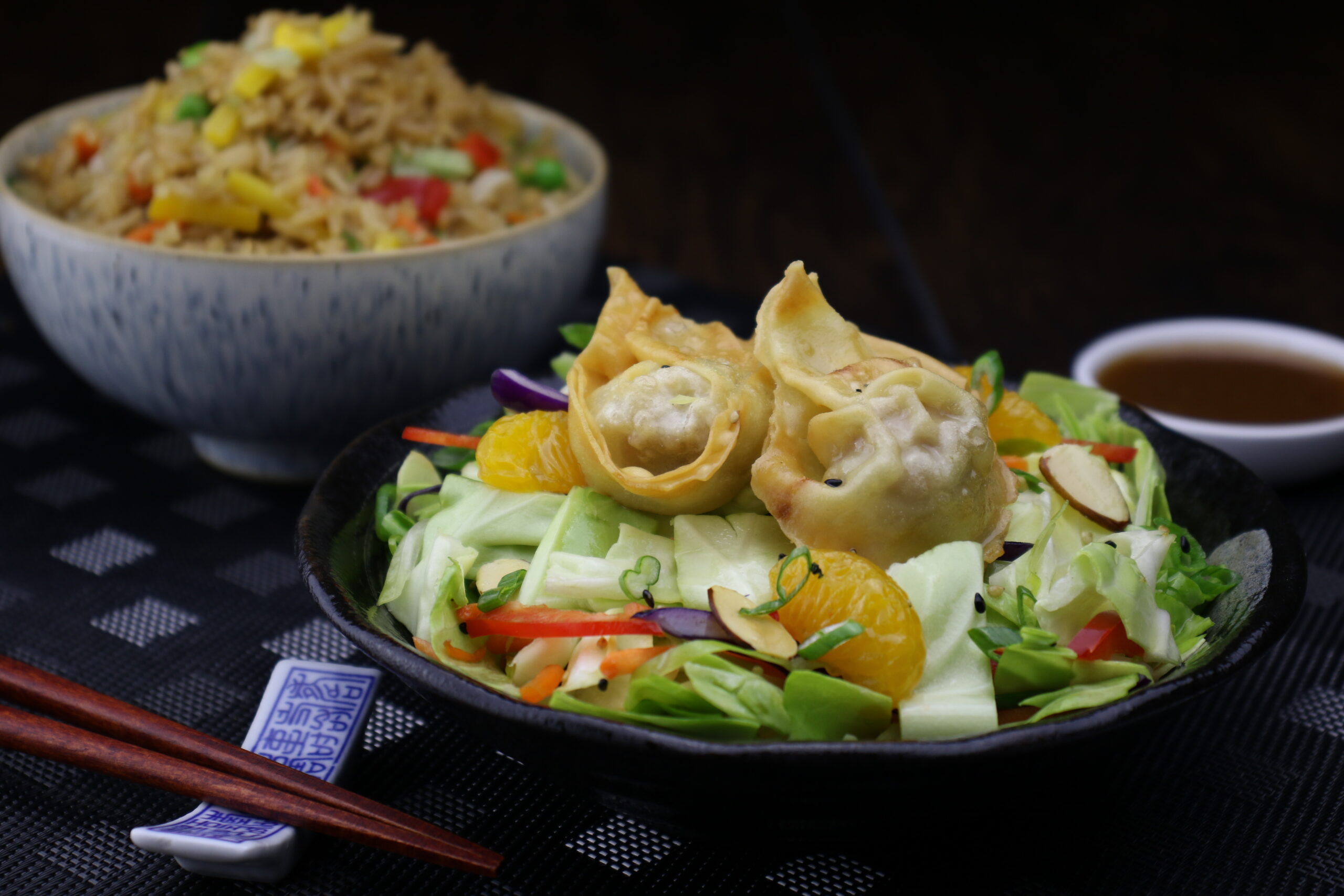 06 Apr

The 3 Most Popular Appetizers of 2020

Even with all the changes restaurants experienced in 2020, some things stayed the same. In operations throughout the industry, salads, soups, and wings remained the most commonly menued appetizers.
Salads
Salads were on appetizer menus in 83.6% of restaurants in 2020. Among those restaurants, the fine dining segment offered salads the most at 93.9%, followed by casual dining at 86.9%, fast casual at 85.3%, midscale at 81.2%, and quick-service restaurants (QSRs) at 76.5%.1
Salads were most commonly seen on menus at independent restaurants (83.9%) and regional chains (84.2%), as opposed to large chains (63%). However, popularity of salads on menus was almost the same no matter what region they were located.1
Menu trend expert Jack Li recommends attracting customers by adding a globally influenced flavor to ubiquitous items like salads. Egg rolls are easy to serve on or alongside a salad, giving operators a simple way to upscale the salad without adding much time or labor. Other popular Asian-inspired flavors that are great for adding flair to a salad are potstickers and wontons. Classic American items like fried mozzarella sticks, onion rings, and battered or breaded vegetables can also add an element of fun. Similarly, a Latin-inspired snack like a mini-taco or mini-burrito makes a salad more flavorful and visually appealing.
"They (salads) will still feel safe to the consumer, because at the end of the day it's still just … a salad, and that's what makes for a really successful new menu innovation," Li said.2
Soups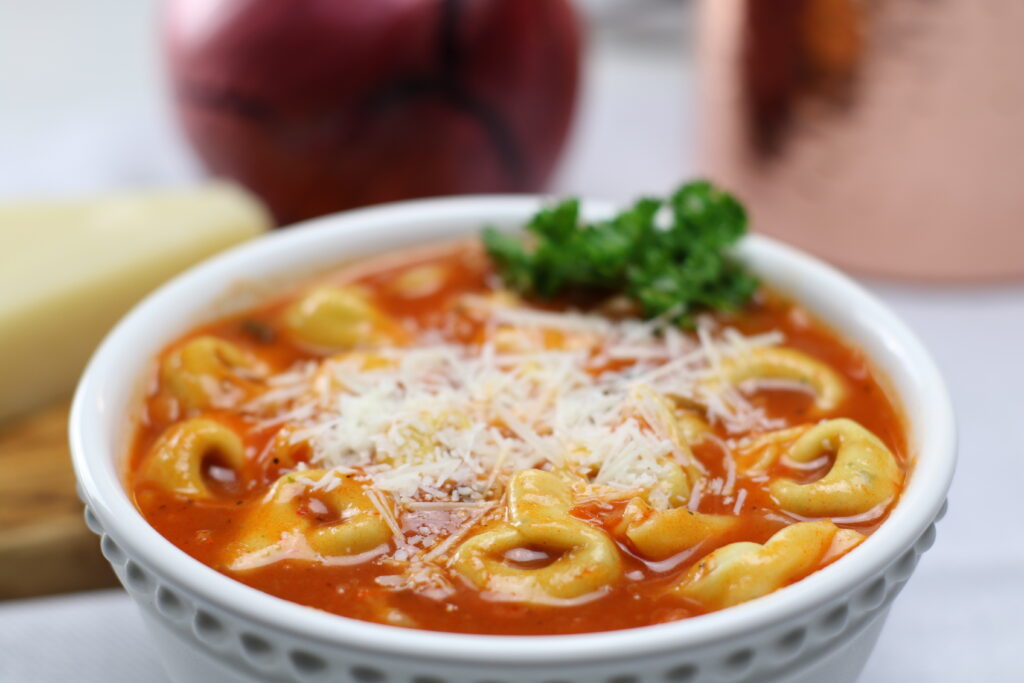 Soups were on appetizer menus in 59.1% of restaurants in 2020. The fine dining segment offered soups the most at 73.3%, followed by casual dining at 67.7%, midscale at 66.6%, fast casual at 44.2%, and QSRs at 38.4%.1
Soups were most commonly seen on menus at independent restaurants (64.8%) and regional chains (51.8%) compared to large chains (30.4%). Regionally, popularity of soups on menus was slightly higher in the Northeast.1
Much like salads, soups can benefit from the addition of Asian flavors, like potstickers and wontons. Soups are also uniquely versatile. They can be hot or cold, light or heavy, mild or spicy, meat-based or vegetarian/vegan, and can be influenced by practically any ethnicity. Try adding beef or cheese tortellini to give soup a hearty Italian flair.
"There's an ongoing trend within the industry of developing variations to well-known soup flavors and creating new unique recipes," says Chef Justin Gorup. "Then you have other soups that are branching out into different cultures and flavor profiles. Both present a great opportunity for chefs to really wow their guests with minimum risk attached."3
In recent years, trendy flavor profiles have infiltrated the soup category—think ramen and pho. However, homestyle soups are still the most menued in the U.S. According to Datassential, chili is the "most loved soup," and it has even grown 20% over the past four years.3
Wings
The third most popular starter, wings, were on appetizer menus in 43.7% of restaurants in 2020. Among those restaurants, the casual dining segment offered wings the most at 51.3%, followed by midscale at 45.9%, QSRs at 43.9%, fine dining at 20%, and fast casual at 15.4%.1
Independent restaurants were most likely to serve wings (44.1%) compared to regional chains (43.4%) and large chains (35.9%). Regionally, popularity of wings on menus was highest in the Northeast (48.4%) and lowest in the West (37.9%).1
The National Chicken Council reported that Americans consumed nearly one billion servings of wings in 2019!4
Buffalo and barbecue flavors remain the most popular for wings, and lemon pepper has shown significant growth as a wing flavor—67.3% over the past four years. These flavors show no signs of losing popularity anytime soon, but if you're looking for something unique that will really impress your customers, try amba—a sweet, spicy, tangy, pickled condiment from the Middle East made from green mango.
"Pickled green fruit condiments are not only trending, they are a wonderful accent to the savory qualities of meat,"5 said Rob Corliss of Flavor & The Menu.
Beyond salads, soups, and wings, other appetizers have been gaining popularity over the past four years, especially queso (24% growth), hummus (19.5%), meatballs (14.1%), and cheese bread (13.4%).1
As a leader in culinary innovation, Ajinomoto Foods can help you stay informed. Check out our easy-to-serve, trend-forward products and follow our blog at AjinomotoFoodservice.com.
Resources: