01 Jan

What Customers Crave in 2021
Plant-Based Options are the Rage in 2021
One culinary trend often goes hand-in-hand with another; and in 2021, the popularity of plant-forward foods is a perfect match for the global flavors customers are craving.
More than half of consumers believe restaurants should offer more plant-based options,1 and 68% of Millennial and Gen Z consumers are pursuing more "novel global food."2 Providing a menu with cuisines from around the world gives guests the opportunity to try "new" ethnic flavors they crave even if they're not able to travel to the country of origin.
"Today's plant-based offerings that feature global touches lead with bold flavor combinations that intrigue diners and ensure a memorable experience," said Katie Ayoub of Flavor & The Menu. Many chefs are taking familiar food formats like tacos, sandwiches, or salads, and mixing in creative plant-based flavors from around the world.
Umami, the "pleasant, savory" flavor officially accepted as the "fifth taste" in 1990, will be used more and more as chefs explore plant-based options and new uses for tamari, soy sauce, mushrooms, and seaweed. New mushroom varieties like enokitake and candy cap, as well as unique seaweeds like kombu and hijiki, will give dishes that umami taste that customers love, especially in Asian-inspired foods.
Wontons and Potstickers Often Improve Profits
Asian foods are particularly well-suited to fit 2021 food trends. Characteristics like healthier preparations, more heat, and the addition of lesser-known global flavors into meals customers already enjoy make this type of food an excellent choice for operators.2
The upcoming Chinese New Year, a lengthy event celebrated by more than 20% of the world, starts Feb. 12 and ends with the awe-inspiring Lantern Festival on Feb. 26. The Chinese New Year is also called the Lunar New Year and is celebrated in North Korea, South Korea, Vietnam, Laos, Singapore, and many other Asian countries.
Like most holidays, the Chinese New Year focuses heavily on food. In fact, people celebrating the holiday traditionally are expected to eat dumplings, like wontons or potstickers, for every single meal during the 16-day stretch.
For anyone celebrating the Chinese New Year here in the U.S., it's fairly easy to find dumplings on restaurant menus. Wontons are menued the most, at 13.5.%, followed by dumplings (wontons and/or potstickers) at 12.6%. Egg rolls (10.6%), spring rolls (10.1%), and fried rice (92.6% menu penetration) are also popular menu items throughout America.2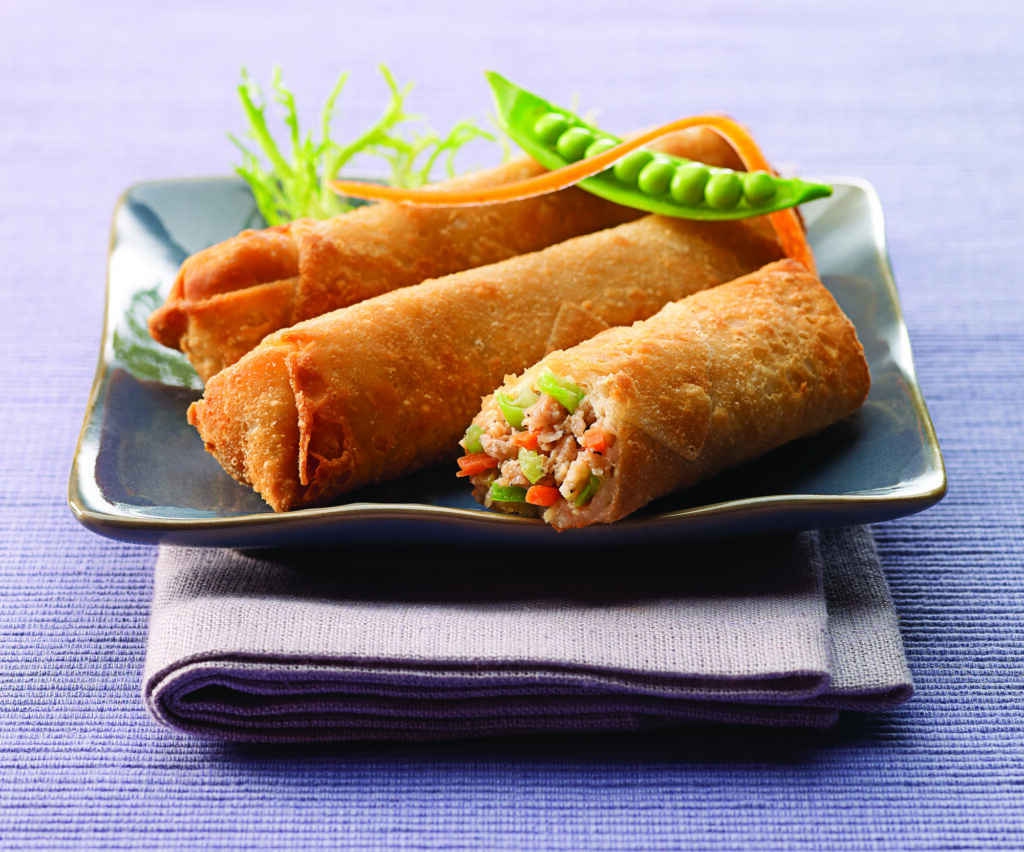 Latin Foods Continue to Draw Customers
Latin/Mexican foods are expected to remain incredibly cravable in 2021. They continue to serve as popular takeout/delivery meals as consumers dine out less. A few of the more common Latin/Mexican items on menus in the U.S. include tacos in the top spot at 27.7%, followed by quesadillas at 22.4%, and burritos at 18.1%.2
Tacos and burritos also show the highest 4-year growth in menu penetration, at 10% and 8% respectively, as well as chilaquiles at a whopping 35.8%. Chicken is the top protein in Mexican entrees at 62.5%, and chorizo and bacon enjoyed the highest 4-year growth at 14% and 13.2%.2
We can't forget sauces either—they're a huge part of Mexican foods' appeal. Salsa is (unsurprisingly) in the top spot at 58.5% menu penetration, sour cream is at 47.8%, pico de gallo is at 43.1%, and guacamole is at 37.1%.2
Mini-Mexican appetizers are a great way to introduce some of these popular items to your menu. They're versatile, easy to prepare, and hit the spot for so many of your customers. Try offering a sampler platter of mini-tacos and mini-burritos along with ever-popular dips like salsa and pico de gallo, and watch your profits soar.
As a leader in culinary innovation, Ajinomoto Foods can help you stay informed. Check out our easy-to-serve, trend-forward products and follow our blog at AjinomotoFoodservice.com.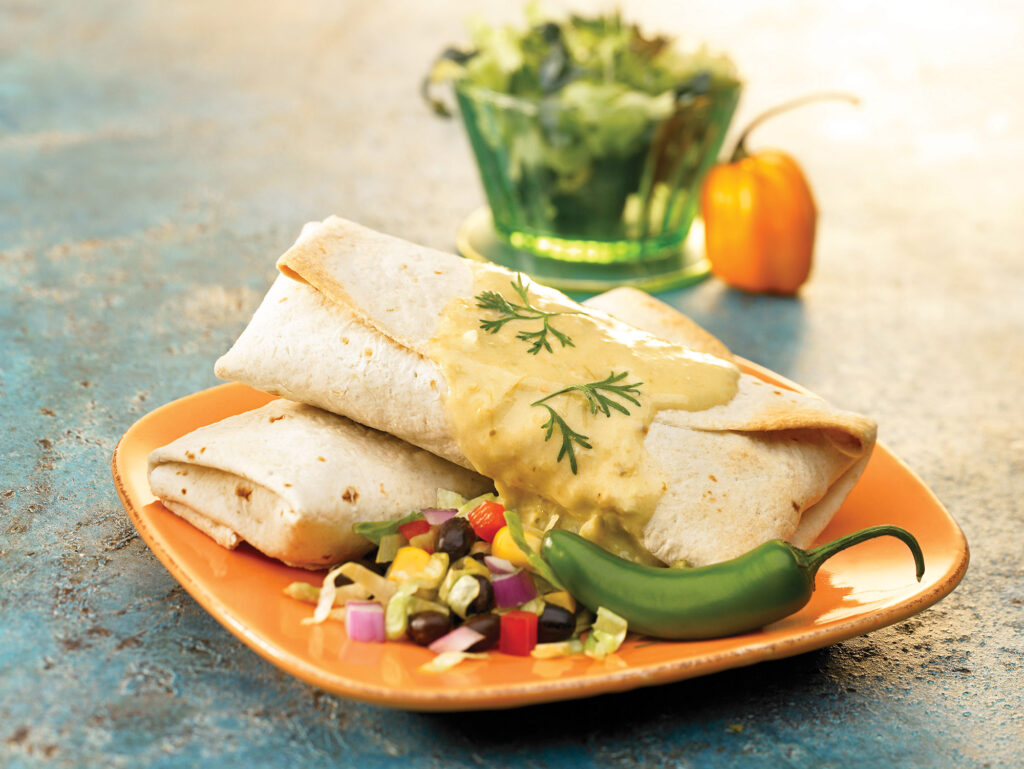 Resources:
Mintel
Datassential, 2020
Keywords:
Mexican menu items, delivery trends, takeout, craveable foods, Asian menu items, menu trends, ethnic foods, spicy, Mexican food, Latin food, Chinese food, portable foods, Chinese New Year, Lunar New Year