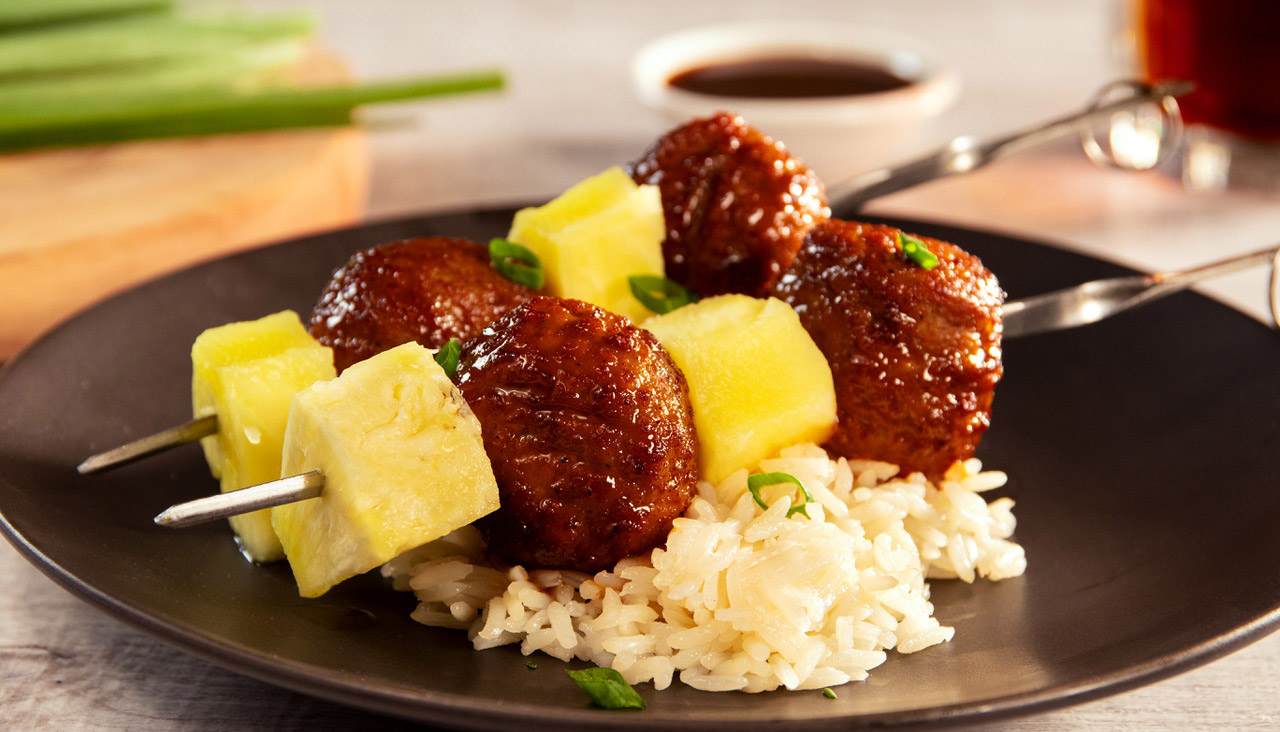 10 May

Barbecue and Fruit Give Menus a Big Seasonal Boost

In the summertime, two types of food see a big boost in popularity among restaurant customers: Zesty barbecue and fresh, seasonal fruit.*

Consumers love the sweet, salty, smoky flavor of barbecue and often look for globally inspired varieties, such as Korean or Brazilian; as much as 36% of consumers have interest in regional flavors like Southern Italian, Sicilian, Tuscan, Szechuan, Argentinian, Brazilian, Moroccan, Peruvian, Oaxacan, Ethiopian, and West African.**

Peaches, watermelon, and berries are some of the more popular seasonal fruits in the warmer months, and can be used in multiple ways on menus. Other top seasonal fruit varieties include papaya, kiwi, nectarine, cantaloupe, wild berry, and tangerine. Fruits that are growing quickly in popularity include guava (+37.4% over the past four years), black cherry (+33.9%), blood orange (+25.3%), yuzu (+22.0%), and passionfruit (+19.5%).***

This is all great news for restaurant operators, because both barbecue and fruit are easy and affordable to add to menus.

A simple way to combine a globally inspired barbecue flavor is with Korean Style BBQ Mini Tacos, offering Asian flavor in a familiar Latin taco shape. Ready to eat, these mini tacos give operators the flexibility to serve them on practically any menu at any time of day. These Mini Tacos are also easily dressed up by drizzling them with bulgogi sauce and garnishing with crunchy fried garlic, scallions, and sesame seeds. Serve with tangy cilantro crema for dipping.

Here are several more creative ways to serve barbecue and barbecue flavors with globally inspired prepared foods:

To incorporate fresh summertime fruits in menus, try these recipes:
Toss arugula in yuzu vinaigrette and top with pan-seared Gourmet Pork Potstickers, orange and grapefruit sections, red bell pepper, and garnish with black sesame seeds.
Make salsa with tequila-marinated and grilled mango, pineapple, and jalapeños and serve alongside Mini Jalapeño Chicken Red Tacos.
Mix fresh arugula and spinach with crispy prosciutto, caramelized onions, cantaloupe, roasted red peppers, and balsamic-honey vinaigrette, and top with Smoked Gouda and Bacon Flavored Mac & Cheese Bites.
As a leader in culinary innovation, Ajinomoto Foods North America can help you stay informed. Check out our easy-to-serve, trend-forward products and follow our blog at AjinomotoFoodservice.com.
Resources:
*Finances Online
** T. Hasegawa
***Datassential