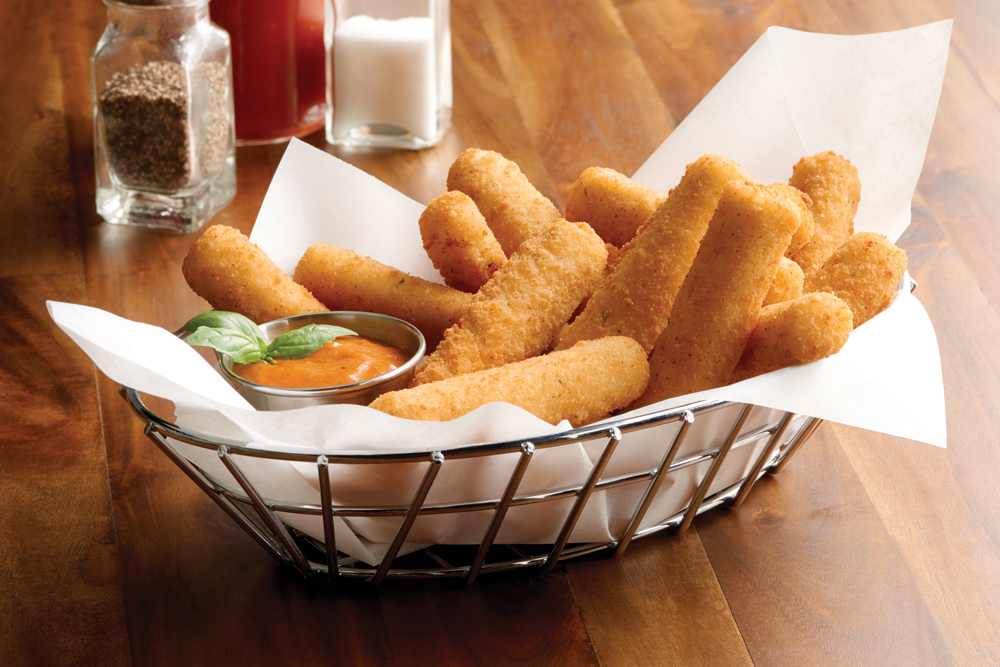 06 Apr

There's More to Mozzarella Sticks Than Cheese

One of the most popular menu items at restaurants and sports bars throughout the country is a basket of hot, fried mozzarella sticks. Up 3.6% over the past year to 12.7% menu penetration1, mozzarella sticks could be the item your operation is missing.

The most important element of a high-quality, delicious mozzarella stick is, of course, the cheese. Part-skim mozzarella is the best choice. It has a low moisture content and low butterfat content, giving it the ideal cheese stretch that makes fried cheese so appealing.

"Low-moisture mozzarella, which is also known as 'low-moisture part-skim,' is made by souring fresh mozzarella just a little longer, and then carefully drying it out," said Hebe Denis, a Certified Cheese Professional from the American Cheese Society. "Due to the lower moisture content, it has a longer shelf life and saltier flavor. The lower moisture also lends the cheese better browning and stretching abilities when heated, which makes it a popular choice for any number of dishes."2

A golden, crispy coating is also crucial to a better-tasting cheese stick. Whether battered or breaded, a mozzarella stick with a light, airy coating delivers a crispy, crunchy texture with no crumb fall-off in a fryer. The batter or breading can also enhance flavor with the addition of Italian seasoning, jalapeño pepper, or even beer.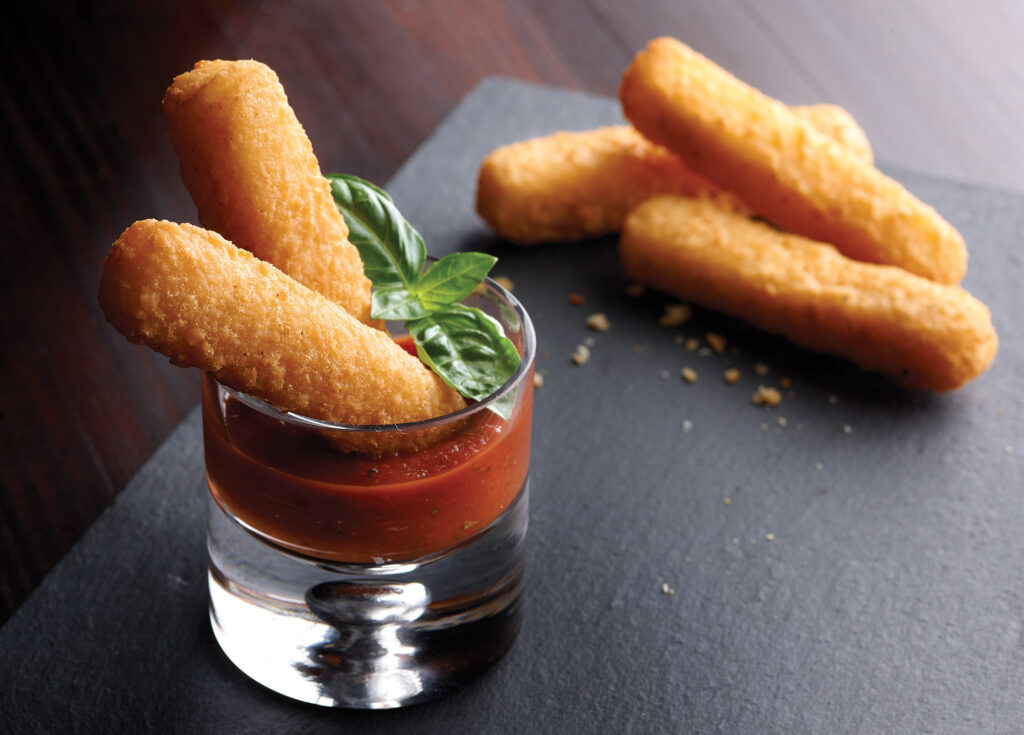 The most common place to find mozzarella sticks is on appetizer menus—fried cheese is featured on 17.7% of menus at restaurants serving appetizers3. It's also a great addition to late-night menus, including those in noncommercial operations. Pre-pandemic, Boston College's three main dining halls served comfort foods like mozzarella sticks until at least midnight seven nights a week4.
On election night 2020, stress eating of comfort foods skyrocketed—and mozzarella sticks were among the top 20 most popular munchies that DoorDash delivered that evening5.
When served as an appetizer, the best dipping sauce for mozzarella sticks is marinara, the most commonly paired flavor at 49.9%3. With spicy flavors trending, a spicy marinara sauce is also a great option, or you could get even more creative and offer sriracha ketchup, chipotle ranch, lemon-dill tartar sauce, or kimchi mayonnaise6.
While appetizers are typically shared among guests, 45% of consumers say they eat appetizers by themselves, up from 40% in 20177. Additional data shows that 39% of consumers say they sometimes order from a restaurant because they're craving one of its sides, small plates, or appetizers7.
Appetizers, small plates, and side dishes in general play a big part on a variety of operations' menus. Seventy percent of consumers say they order a side from foodservice at least once a month, and Technomic data shows that these dishes can help restaurants drive traffic7.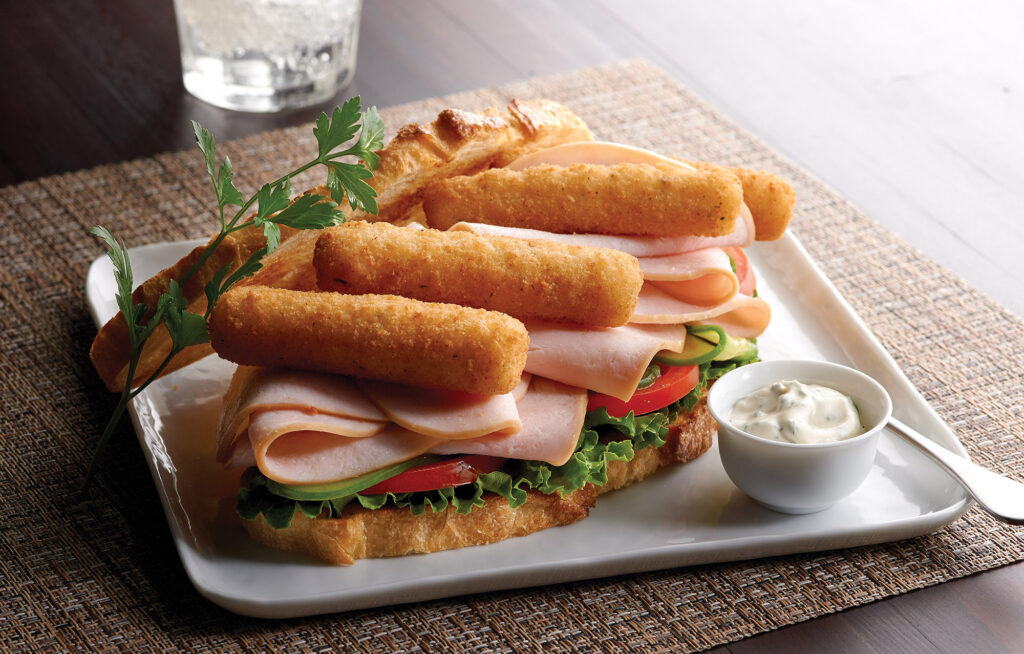 Mozzarella sticks can be used in more ways than just appetizers. They make a great upselling option when offered as a side dish alternative to French fries or tater tots; they can be added to pizza crust8 or burgers; or they can even be used as a garnish on elaborate Bloody Mary cocktails.
Get more profitable ideas for your menu by visiting AjinomotoFoodservice.com.
Resources:
Datassential Menu Trends, 2020
Datassential, Top Menu Mentions of 2020
https://www.restaurantbusinessonline.com/food/stress-eating-skyrocketed-election-night-reveals-food-delivery-data
Technomic Starters, Small Plates, & Sides Consumer Trend Report, 2019